Adult Games & Animation Voiceovers
I've been privileged to work with some very talented Adult Animators & Game Developers over the past few years:
Private or Commercial Voice Commission Rates
SFW & NSFW voice acting for female and futa characters with an American accent, age ranges from Teen to MILF.
I am available for commercial projects, and for personal pleasure recording commissions from individuals. I suggest contacting me well before your deadline to avoid disappointment. I am usually booked up 2-4 weeks in advance.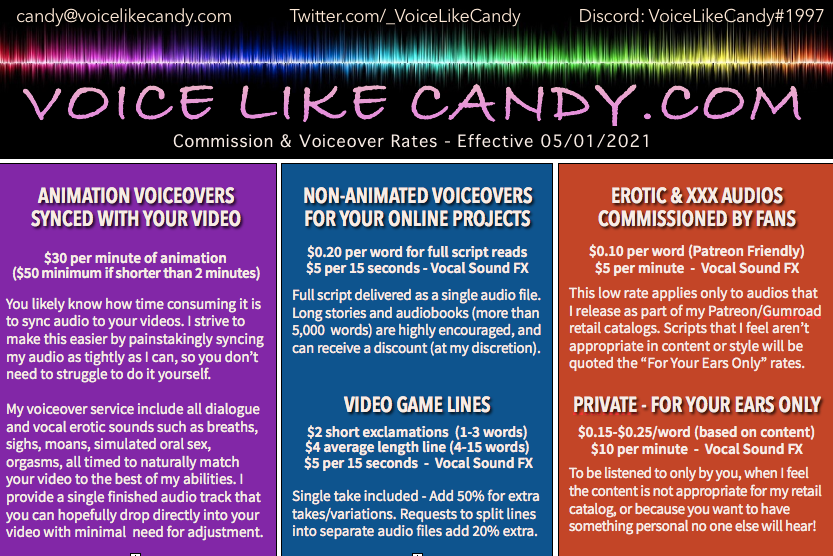 ---