2020 arrived here in New Zealand almost 2 hours ago, and is slowly rolling it's way around the planet.  I hope that everyone has a safe and fun celebration!
I've reviewed the poll results from the post I made a few days ago, and want to thank everyone who participated in giving me your feedback.  The takeaways from the poll clearly show that the majority of patrons enjoy the longer recordings I've been trying to make this year, and the multi-episodic series and mini-series audio stories.
SO, I want to announce that I've taken action on these results and lined up 2 New Series to start in February and March of this year, and am in talks with a 3rd writer about another.  I don't want to spoiler anything with details, as we are in the development stages at the moment and things may be a bit fluid as the writing end of it comes together, but I have to give you something, right!  
The 2 Series that I have confirmed will be written by none other than: 
Slutwriter – who previously wrote my 2018 Original Series – Lesbian Cock Addict, and has a thriving Patreon community of fans who really crave his brand of wholesome, romantic literature featuring lots of hand-holding and explicit Eskimo kisses….  *sarcastic cough*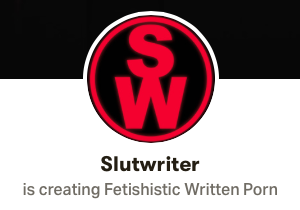 &
Reed James – the prolific author of the many Futanari themed Audiobooks I've recorded on Audible, as well as stories and books about many other erotic fetishes and couplings.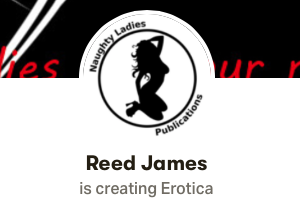 As I said, I'm in discussion with another writer for a possible 3rd series, and we're trying to settle on characters/plot line. After the poll, I  wanted to produce 2 series for the new year, but the temptation is great to try and work another one into the mix, so I'm doing my best to nail this one down as well.
And as far as I know, Aika still has a few more explorations planned for our Cursed Armour priestess, so that series will be popping up some more in 2020 as well.
The other thing that the poll seemed to highlight was the fact that while people were keen to hear more variety, there aren't many people interested in writing scripts these days.  So I may come up with some other ideas on giving us some more variety to mix in with these series throughout the year.  Details will be revealed as they are confirmed, so stay tuned and let's make sure we keep our names at the top of Santa's naughty list again this year!
xo
Candy