UPDATE:  I got my cupcake, and Daddy got a Freakshake!  Ok, I might have had a sip, but that thing was toooooo big for little girl tummies!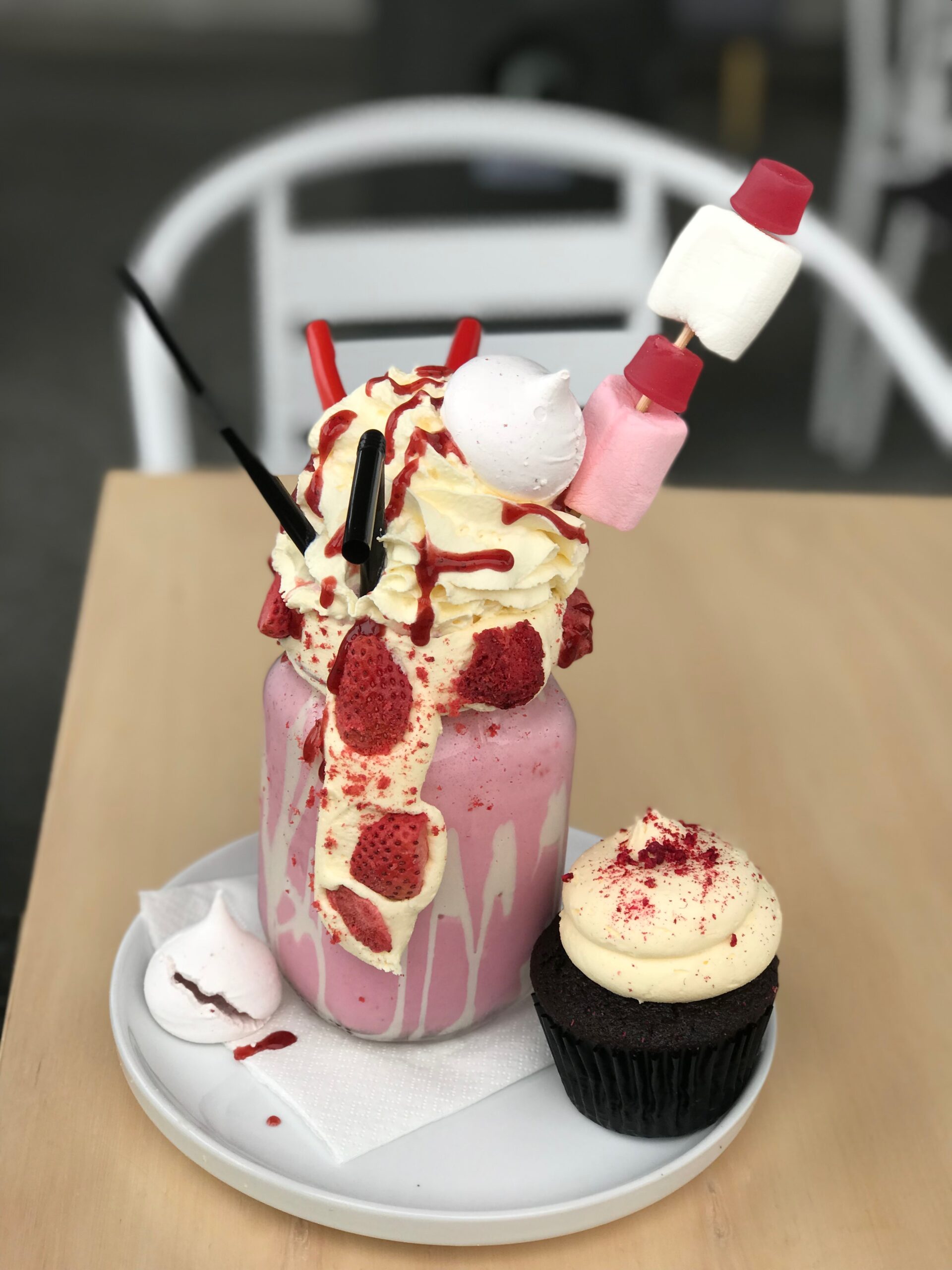 Every once in a while, I work myself into a tizzy trying to take on too many projects at once, and I throw a little cupcake tantrum…. and tonight was one of those nights! Trying to get the Courtesan Episode completed this week with all of the horrible weather conditions interrupting my recording schedule, among other challenges, has driven me over the edge I think!
So Daddy's promised to take me to my favorite cupcake shop tomorrow.  I'm holding him to that, or I might have a meltdown!
Still coming up for May are two more recordings from the Scriptwriters Tier, and I'm going to try to start on my next Private Commission if I can find the time.  But for now, I'm still putting a hold any any new non-Patreon script commissions because I need some downtime.  Things have been too hectic lately!  It's great to be working on so many other projects and things, but my Patreon rewards always come first, and that's the way it's going to stay.
I'm also going to bring the Script Contest back next month, because I am afraid we're going to run low on scripts for June.  There aren't any turned in so far, so if you're in the Scriptwriters Tier, now's your chance!  I'll try to write up a Contest Post tomorrow and I hope some of you will enter!  
It's after 3am (AGAIN – this is becoming a habit that I am determined to break next week… had far too many 3am nights in the past couple weeks and it's starting to take a toll on me.)  Goodnight everyone!  I'm going to put on my sleep mask and dream of cupcakes while I snuggle my stuffies… oh, and Daddy of course!