First of all, let me just pause a moment and let you all catch your breath, because I know, I know… this picture is stunning! But wait, there's more!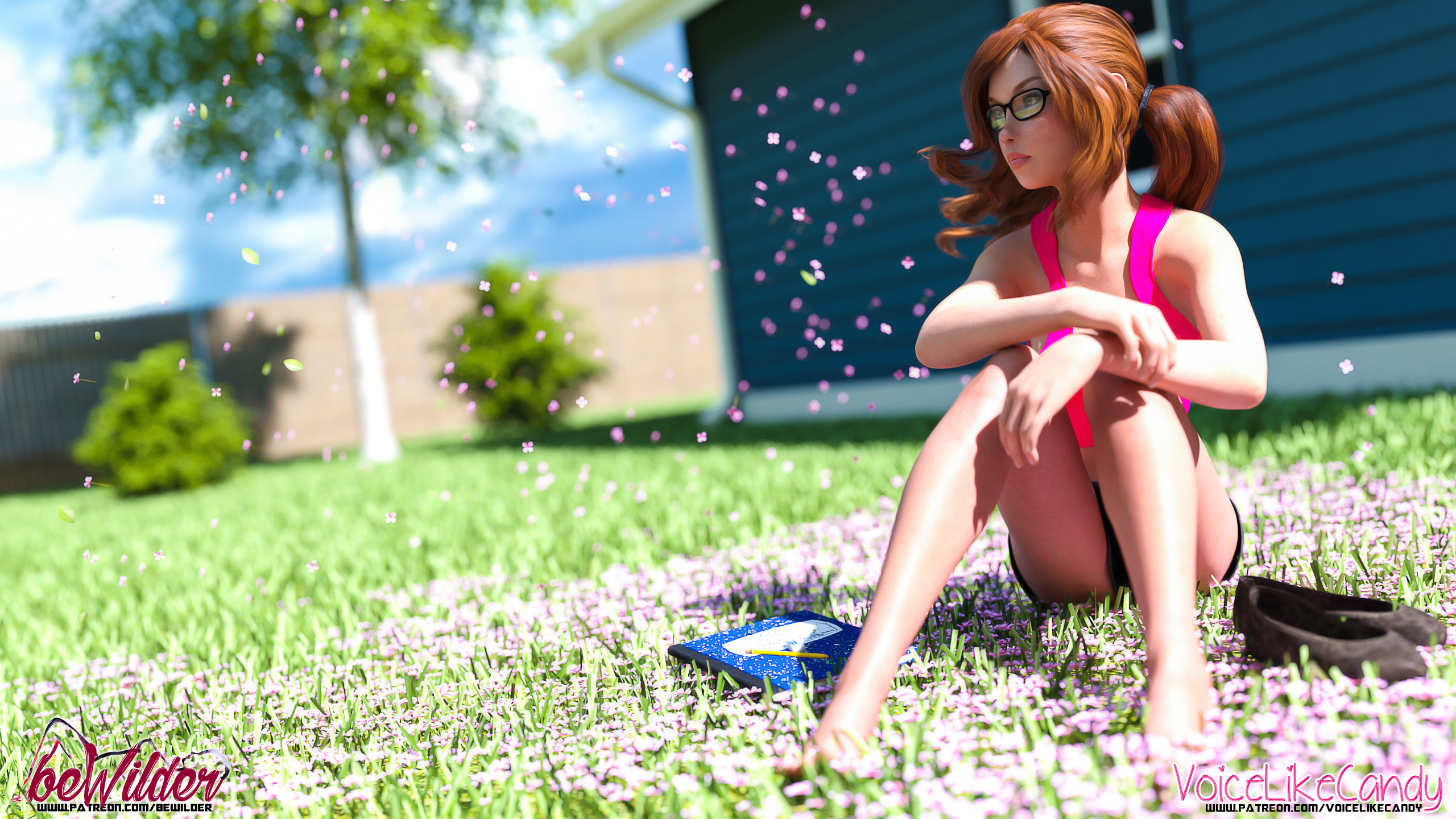 I was speechless (yes, me!) when I received these gorgeous pictures from my special friends over at beWilder. Spook and Unshi have been hugely supportive of me ever since our paths crossed when I contacted them about the possibility of voicing for their game Agent of Heels. In the time that I've known them, not only have they been generous to me personally with both their talents and friendship, but I've watched their Patreon grow, and watched how they communicate with and reward their fans, and they're a real inspiration!  
Ok, someone hand me a tissue, I've got more to announce!
As you know, this is my 2 Year Anniversary on Patreon, and we're celebrating all weekend long with a 2-for-1 sale on ALL recordings. (Just email me at candy@voicelikecandy.com to place your orders and I'll help you out with your payment.)  
I'm also hosting the 2nd Discord LIVE Voicechat party today (in about 90 minutes) so I hope you'll come by!  (You don't have to have a mic to listen in, you can always type your chat.)  I have never really utilised my Discord channel to anywhere near it's full potential, mostly because I'm always SO busy that I don't really have time to chit chat… but I'm hoping to change that and start being more present there, and I hope you will be too!
I've also opened up my Discord to public invitation for this special occasion, so even if you aren't a patron you can join my server – just use https://discord.gg/XRRNGu 
I'm also considering adding a 3rd chat session tomorrow to accomodate another time of day… so if you have any requests because you've been unable to attend these 2 sessions then please let me know your ideal time and your time zone below.  I'm going to try to go for something tomorrow, a few hours earlier than right now if that works for some people?
Ok, time to get some lunch and then I'll see you all on Discord – remember, 90 minutes from now!  Come Join Us!
PS – Slutwriter just realized that he joined Patreon the same month as me, what a weird twist of fate is that!  So wish him a Happy Anniversary too!