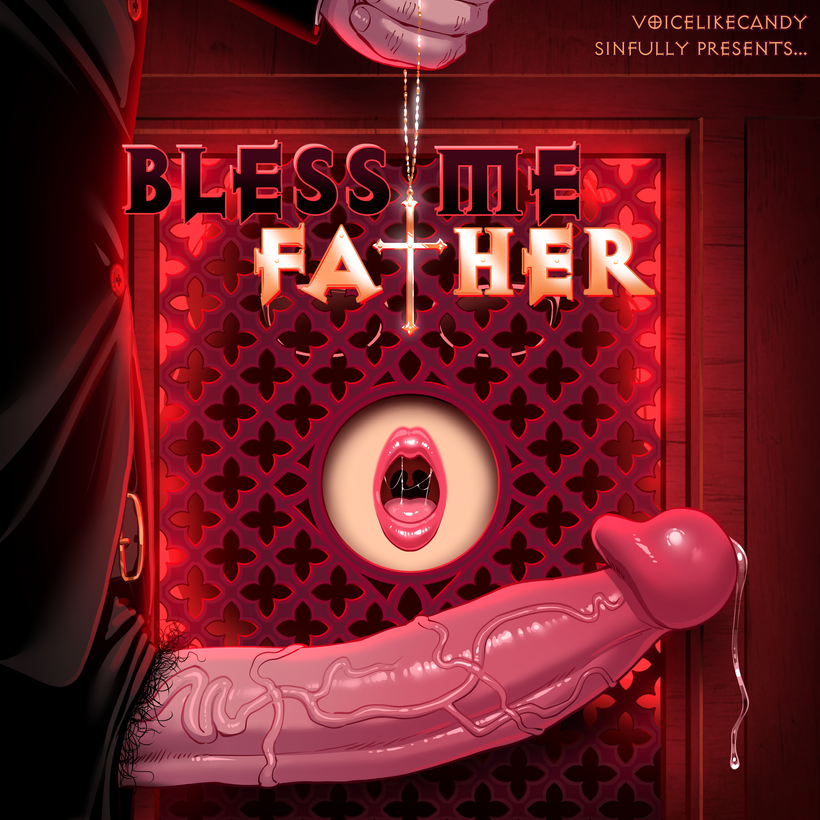 I'm so happy to reveal the 1st episode of my brand new Audio Series just in time for Christmas! I have been wanting to tell the tale of a not-so-holy priest for quite a while, so I pitched the idea to Slutwriter and he agreed to join forces with me to write the scripts.
Bless Me Father is a 5 Episode anthology, with me portraying a different woman in each audio, offering her personal confession of sin and debauchery, and seeking penance from the very untraditional priest who's enjoying her sordid tale from the other side of the confession window.
Monthly Potluck patrons will find Episode 1 in your Dropbox folder now!
This Episode is available for 2 Patreon Credits.  It can also be purchased on Gumroad fo for $10 per Episode, or enjoy a 20% discount when you pre-order the complete set of 5 Episodes for just $40!