Unfortunately, i was not able to release the last two recordings for April because I was struck with Covid 19, and it's hanging on for dear life.  I still haven't stopped coughing and as a result, my voice is pretty tattered and weak.  I was hoping to be able to complete the finale of Bless Me Father before the end of the month cutoff, but it just doesn't look like that is going to be possible, so that will be my 1st release for May.  
May should see things back to normal (knock on wood!), and after Bless Me Father, I will be working on Episode 4 of Cougar Club so we can get back on track.  Then I have some other commissioned audios to finish up the month which I will post, one of with is another duet collaboration with my friend Dahlie (@Crybabydahl). 
In the meantime, I'm running a 25% Sale on Gumroad, so that I can sell some extra audios during this downtime to make some money. Even though I can't record, my bills still have to be paid, how unfair is that?  So now through May 6th, you can use the Discount Code HelpCandy when you get to the checkout screen on Gumroad, and it will deduct 25% off your purchases.  This is good for any items in my Gumroad store.  
So you can save some money and help me out at the same time! Win-Win!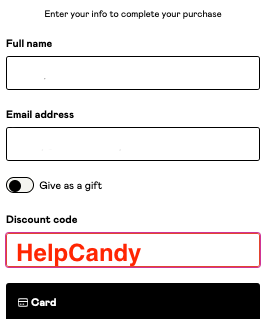 Thanks for your patience, I will be back to the mic soon I hope!  The downtime is driving me a bit crazy.  I've run out of Netflix shows to watch 🙁
xx
Candy